'There is a perception in the minds of many ordinary people that all Muslims are now potential child abusers,' say the Muslim Community of Rotherham.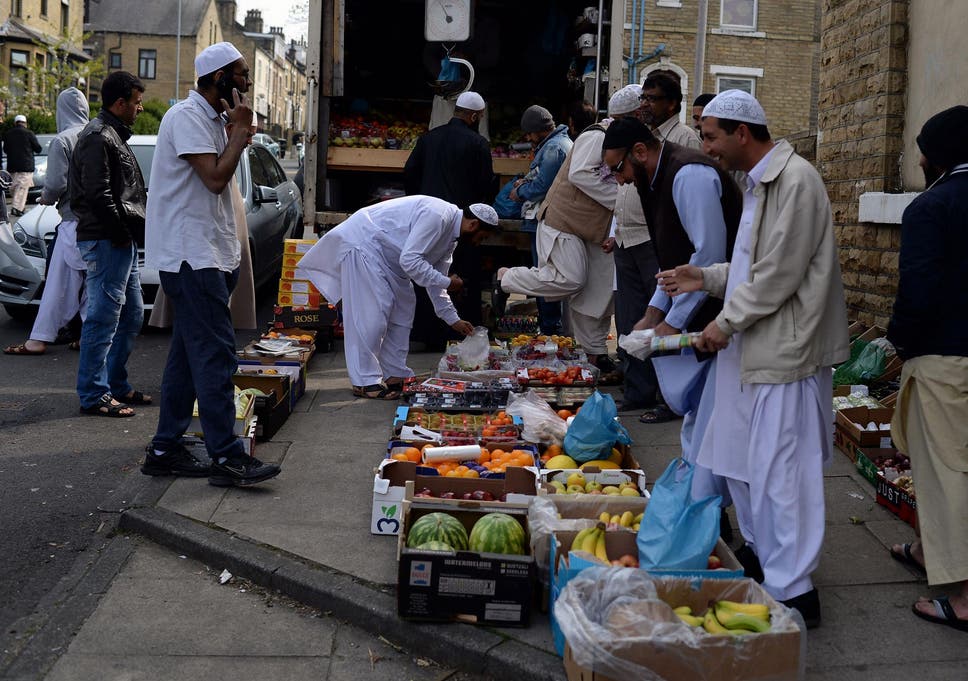 A Muslim group in Yorkshire has called on a town's Islamic groups and institutions to boycott South Yorkshire Police over claims the force have "scapegoated" them.
The call to boycott, issued by the Muslim Community of Rotherham, claims that since the publication of the Alexis Jay report last year, South Yorkshire Police has "deflected their own failures" by targetting Muslims in the area.
The group has also said that any Muslim institution that doesn't abide by the boycott will in turn by boycotted.
Published on 26 August 2014, the Alexis Jay report found at least 1,400 children were subjected to atrocious sexual abuse in Rotherham between 1997 and 2013, with girls as young as 11 raped, trafficked, abducted and abused predominantly by men of Pakistani-heritage.
The Muslim Community of Rotherham say Muslims have been demonised since the report's finding were made public, adding "the entire Muslim community has been tarred with the same brush."
"There is a perception in the minds of many ordinary people that all Muslims are now potential child abusers, or that they have been involved in some sort of cover-up," say the group.
Chief Superintendent Jason Harwin, commander for Rotherham's Local Policing Unit, said: "We are aware that there have been increased tensions in Rotherham since the publication of the Jay report last year.
"We have not had any formal approach from British Muslim Youth to address the issues raised in their meeting yesterday, which is disappointing because we are in regular contact with representatives from the Muslim community to discuss issues affecting Rotherham.
"I am making efforts to speak to the group urgently to resolve this matter, as disengagement potentially puts the community at risk if an individual or a section of society feels they cannot speak to police about issues that concern them."
The Muslim Community of Rotherham add that Islamaphobia in the town has reached "unprecedented levels", citing figures collated by Tell MAMA, a service measuring anti-Muslim attacks, who have received reports of 27 attacks in the last 12 months.
"South Yorkshire Police must listen to our concerns and treat us as equal partners pursuing shared goals," said the group.
"They have to own up to their failures, before they cause irreparable damage. This must happen immediately without further delay."
Mr Harwin added: "We work closely with the Muslim community and join them in their condemnation of all forms of child sexual exploitation.
"We accept that we have made mistakes in the past but we are absolutely committed to identifying those who commit this despicable crime and bringing them before the courts.
"One of our most high-profile investigations, Operation Clover, will be in court again in December where eight individuals will face numerous charges of child sexual abuse in Rotherham.
"This investigation, and many others, remains ongoing as we continue our efforts to tackle this crime and bring offenders to justice.
In response to the Muslim Community of Rotherham's comments regarding the death of an elderly Muslim man, Mr Harwin said: "We also have two people charged in connection with the murder of 81-year-old Mushin Ahmed in Rotherham earlier this year.
"A comprehensive investigation was launched after he was found injured and we received a great deal of support from the local community while we carried out our enquiries.
"At a time where factions would look to divide our community, it has never been more important for us to move forward and move forward together, if we are to make Rotherham a safer place to work and live."